Archive for Debates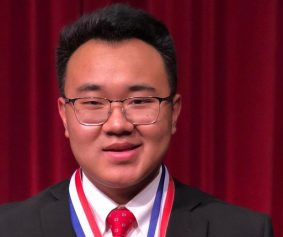 Monday, March 5th, 2018 @ 6:51PM
This year students across America are debating the future of American education and how the government can allocate funds most effectively. I say unapologetically that the solution has been sitting under our noses this entire time: organizations like DEBATE-Kansas City (DKC) improve education, cultivate leaders and make students think.
Tuesday, December 19th, 2017 @ 8:42PM
The DEBATE-Kansas City high school tournament season has seen tremendous growth this season. More students are competing in policy debate and student congress then anytime in the last decade. With the addition of several new schools from the Kansas City Missouri School District the league is setting new records for…
Monday, December 18th, 2017 @ 9:11PM
DEBATE-Kansas City's middle school tournament season started with growth in DKC's marquee event, policy debate. DKC's first four tournaments averaged nearly 350 students and 70 policy debate teams, which is the largest policy debate pool in the history of DKC's middle school league. "DKC middle school participation continues to grow….