DKC Supporters & Board
DEBATE-Kansas City supporters are vital for successful program operation. In 2017 the following institutions, individuals, groups and businesses made contributions:
League Underwriter ($15,000)
University of Missouri Kansas City (UMKC) 
H&R Bloch Foundation
Mentors Foundation
Program Underwriter ($10,000)
The Charles A. Frueauff Foundation
The National Speech and Debate Association 
Champion ($5,000)
Hallmark Cards 
Varsity ($2,000)
Black Community Fund
UMKC Communication Studies
US Bank
Additional Sponsors
UMKC Communication Studies provides DKC administrative support (thank you Jennifer Underwood) and resources.

The National Speech and Debate Association provides all DKC schools free membership and many other benefits.
Waldo Pizza gives DKC 40% off all orders, delivers far out of range and they make the best pizza in town.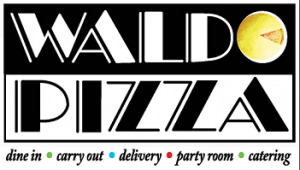 DEBATE-Kansas City Board of Directors
Shane Mecham, President
Attorney at Levy and Craig Law Firm
Brandon Dial, Vice President 
Assitant Vice President US Bank & DKC Graduate
Andy Atkins, Secretary-Treasurer 
Vice President Third Party Risk and Performance Management, UMB Bank
Shannon L. Cade
Attorney at Cerner
Clint Clevenger
Director of Executive Talent Strategies, B.E. Smith, Lenexa, KS
The Honorable Kenneth Garrett
Judge, 16th Circuit in Missouri 
Russell Keller
Assistant Attorney General, Missouri Attorney General's Office
Alexa Kemper
Debate enthusiast
Marcus Leach 
Political Consultant & DKC Graduate
David Magariel
Research and Writing Specialist at Federal Public Defender
Michael McDonald
Chair, UMKC Communication Studies
Christie Meller 
Attorney, US Department of Agricultural
Quentin Savwoir
Office of Mayor Sylvester "Sly" Sly James. Special Asst. for Public Policy & DKC Program Graduate
Jeffrey E. Thomas
Associate Dean of the University of Missouri Kansas City School of Law
Erika Vega
U.S. Office of Personnel Management, Kansas City, MO
Roger Nail
Nail Law Firm