Support DEBATE-KC at Ham Bingo Jan 7th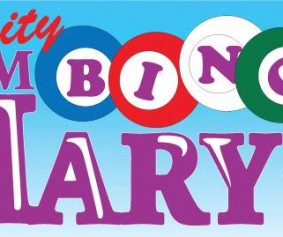 DEBATE-Kansas City (DKC) will benefit from all funds raised at this fun bingo game at Hamburger Mary's. Hosted by some of KC's most fabulous drag queens, this is not your typical "church basement bingo!" The show can get a little risqué and may not be appropriate for children or those who are easily offended.
There is no charge for admission, but guests are asked to make a $10 donation per pack of bingo cards. Prizes will be available for the winners of each game. For more chances to win, additional packs of cards are available. There will also be a drawing for raffle prizes at the end of the evening. Guests will be asked to make a $1 donation per raffle ticket.
Details:
Thursday, January 7, 2016 fropm 7:30pm – 9:30pm
Hamburger Mary's Kansas City! 3700 Broadway, Suite 110, Kansas City, Missouri 64111
Posted by Isaac on Monday, December 7th, 2015 @ 9:11PM
Categories: News