High and Middle School Workshops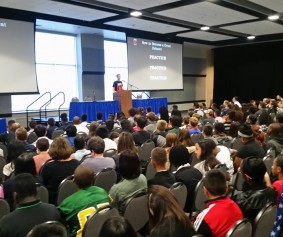 DEBATE-Kansas City (DKC) hosted two recruitment workshops on the UMKC campus and both featured local sports radio star Danny Parkins as a guest speaker. Between the two  events nearly 400 students from 22 schools were introduced to debate.
"We were thrilled to have Danny Parkins as our guest speaker for the recruitment events," said Gabe Cook, DKC's Executive Director. "As a local celebrity that talks for a living, and one that is socially consciousness, Danny was a perfect fit. And the kids loved him because he was funny, insightful and sincere."
Danny Parkins hosts Kansas City's top sports talk show, The Drive on 610 Sports (with Carrington Harrison), and gets to spend hours everyday talking and debating sports topics for a living. Additionally, Danny is a former state champion debater and he credits debate for helping with everything from his current job to talking with to girls to just having confidence. After Danny discussed his background he took questions from the student audience for a solid 20 minutes. He answered many sports related questions such as who better Lebron James or Michael Jordan, but he also took questions about how to become a great debater and was even asked for his thoughts on racism in America.
After Danny Parkins spoke, the workshop audiences were shown a demonstration debate with debaters from UMKC and DKC graduates. Students were allowed to ask questions in between speeches. Then every student prepared and delivered a debate speech. The best speakers from each school were part of a big debate in front of the entire audience to finish the day. All of the brave speakers were given awards.
The high school workshop was held September 8th and the middle school event was October 8th. Both were on the UMKC campus. Between the two events DKC introduced nearly 400 students from 22 schools to debate. Below are pictures from the workshop.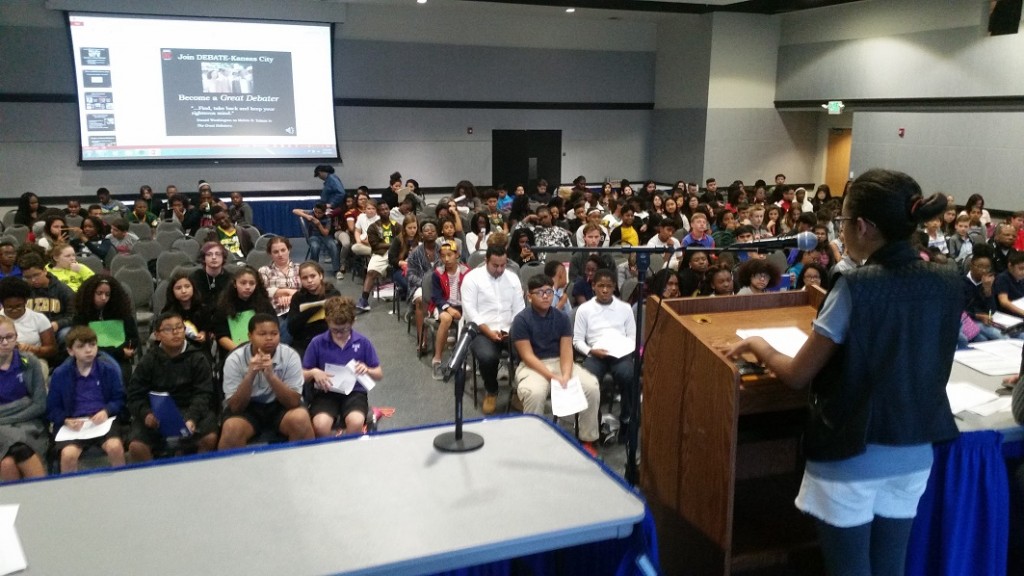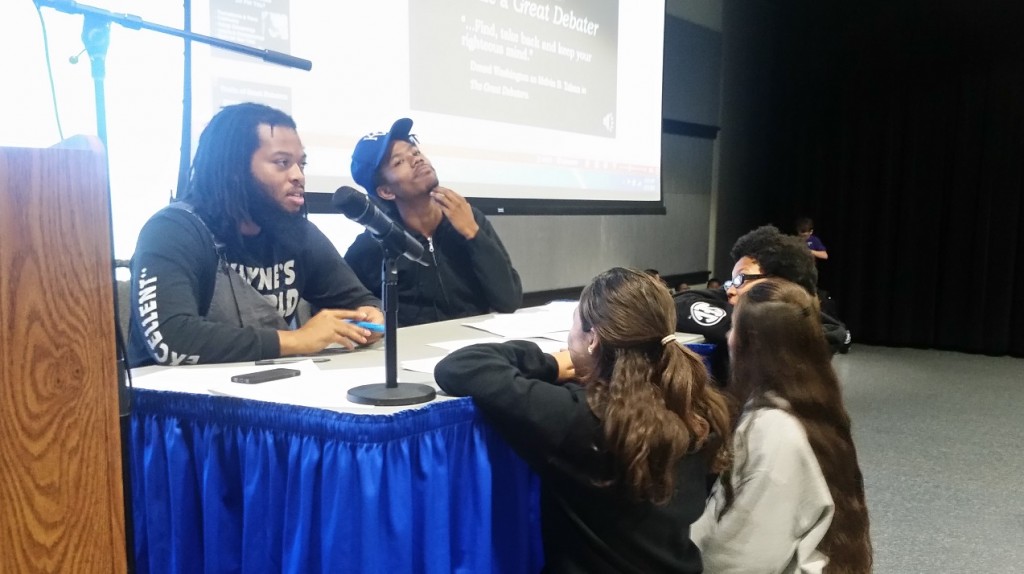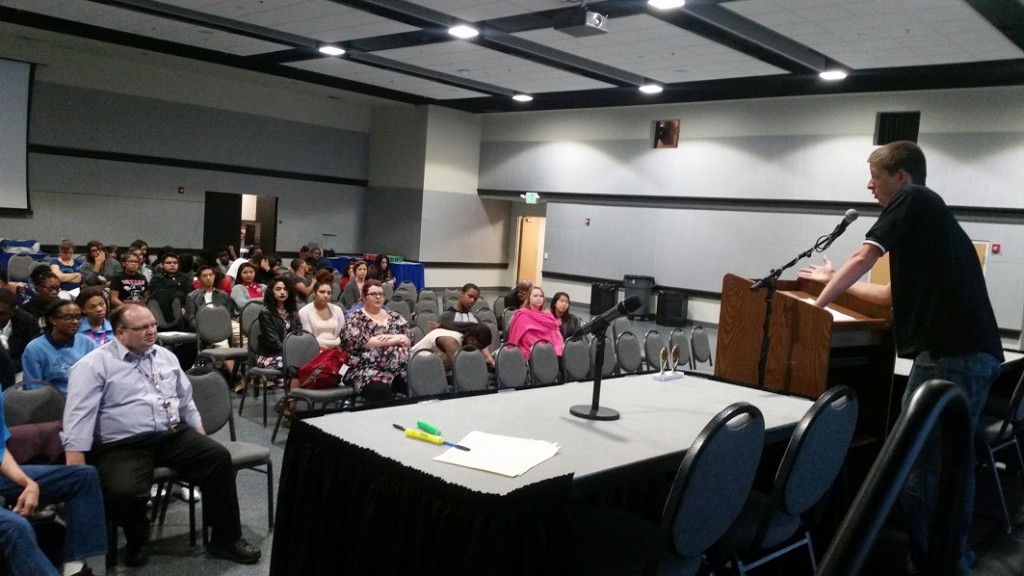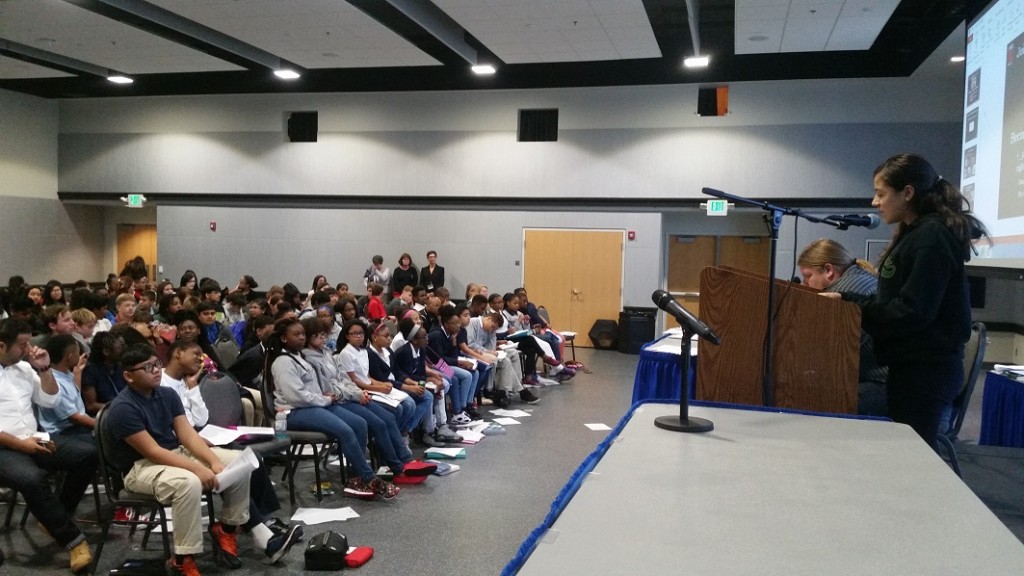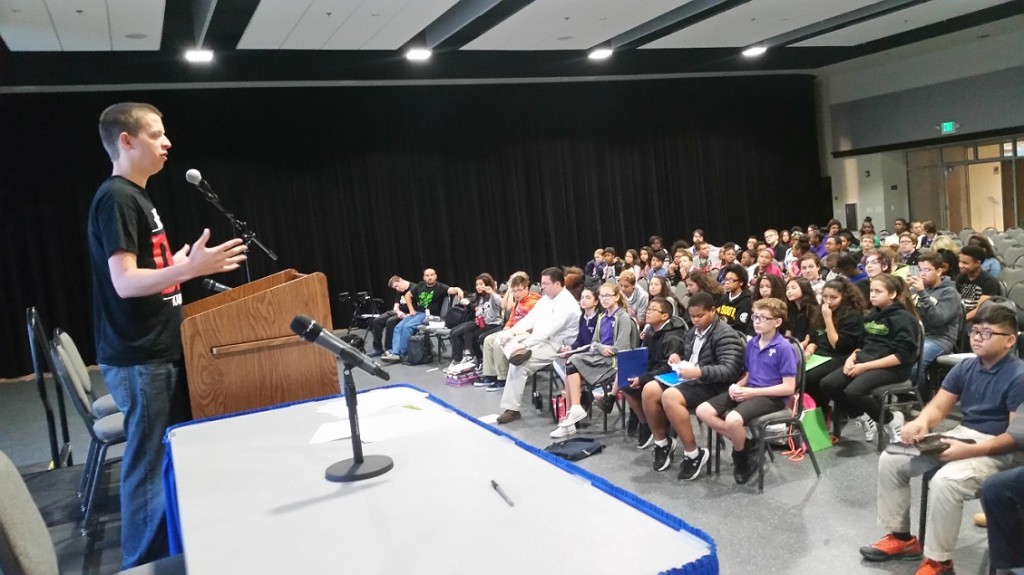 Posted by Isaac on Saturday, October 8th, 2016 @ 11:16PM
Categories: News