City Championship Rescheduled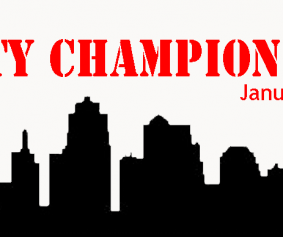 Happy New Year! The high school policy debate DKC City Championship has moved to January 17 & 18 on the campus of UMKC. We are in search of judges for most of the day Friday the 17th and in the afternoon on Saturday the 18th. We provide training on-site for anyone in need and further details are in the attachment. If you are available to judge please email with the times you would like to attend.
Volunteer judges are critical to a successful City Championship and we appreciate your support and consideration.
Friday, January 17.
Round 1: 10:00 – 11:30
Round 2: 11:30 – 1:00
Lunch 1:00 – 2:00
Round 3: 2:00 – 3:30
Round 4: 3:30 – 5:00
Awards 5:00 – 6:00
Saturday, January 18
Quarter finals 1:00-2:30
Semifinals 2:30 – 4:00
Finals: 4:00 – 5:30
Posted by vega on Monday, January 13th, 2014 @ 9:21PM
Categories: Uncategorized